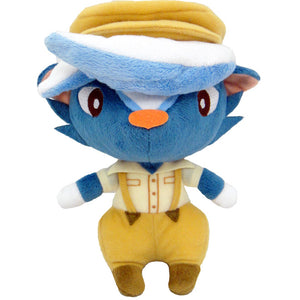 Little Buddy Animal Crossing Kicks Plush Doll, 8"
Regular price $19.99 Sale
IN STOCK
Kicks is a character introduced in Animal Crossing: City Folk. He is a male skunk, who, in Animal Crossing: City Folk, shines shoes for a living in the city on fair weather days. He can be found outside the run-down building between Lloid's auction house and Shampoodle. This building used to be owned by Brewster, as he reveals when he says he used to own a place in the city that did bad business and is boarded up now. Now, in Animal Crossing: New Leaf, he runs a shoe shop named Kicks, which sells both shoes and socks. The name "Kicks" is a pun on the slang word for tennis shoes, "kicks."
Company: Little Buddy
UPC: 819996013051
SKU: 1305
Type: Plush
Approx. Size: 5"L x 7"W x 8"H
Case (Units): 72