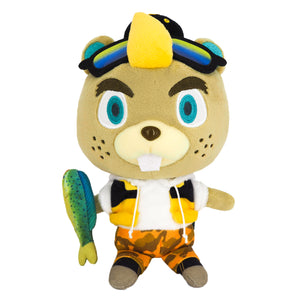 Little Buddy Animal Crossing - New Horizons - C.J. Plush, 8"
Regular price $21.99 Sale
IN STOCK
Animal Crossing: New Horizons is a life simulation video game developed and published by Nintendo for the Nintendo Switch. It is the fifth main series game in the Animal Crossing series and was released on March 20, 2020.
Company: Little Buddy
UPC: 819996018384
SKU:1838
Type: Plush
Approx. Size: 4"L x 4"W x 8"H
Case (Units): 36