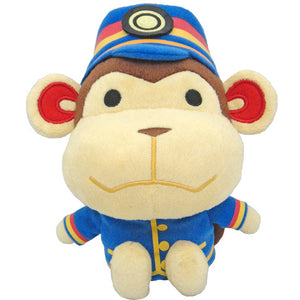 Little Buddy Animal Crossing Porter Plush, 7.5"
Regular price $19.99 Sale
IN STOCK
Porter is a monkey who runs the Train Station in the Animal Crossing series, by coordinating transportation between towns. His occupation is where his name comes from. He first appears in Animal Forest and Animal Crossing, and re-appears in Animal Crossing: New Leaf. Little is known about him. He resembles the villager, Champ, who is in Animal Crossing: Wild World and City Folk.
Company: Little Buddy
UPC: 819996013044
SKU: 1304
Type: Plush
Approx. Size: 5"L x 5"W x 7.5"H
Case (Units): 24