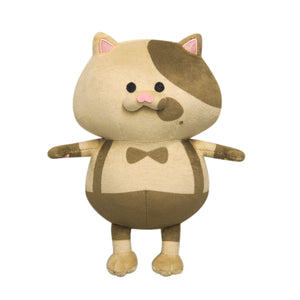 Little Buddy Splatoon Li'l Judd Plush, 6"
Regular price $17.99 Sale
IN STOCK
Splatoon is an upcoming third-person shooter video game developed and published by Nintendo for Wii U, which is scheduled for release in Japan on May 28, 2015, and the rest of the world on May 29, 2015. In Splatoon, the player shoots colorful ink at opponents as well as surfaces, which the player character can swim through to hide from enemies, increase movement speed, or climb up walls. In the online multiplayer mode, two teams vie to cover more of the map in their color of ink, while in the single-player campaign, the player infiltrates an enemy octopus army that uses its own arsenal of ink weapons. The title is a portmanteau of the words "splat" and "platoon."
Company: Little Buddy
UPC: 819996018858
SKU: 1885
Type: Plush
Approx. Size: 6"H