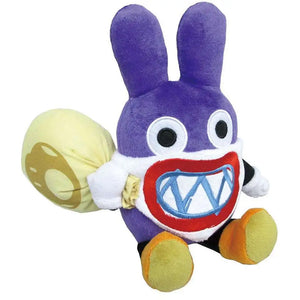 Little Buddy Super Mario Bros. Nabbit Plush, 10"
Regular price $23.99 Sale
IN STOCK
Nabbit is a character that first appears in New Super Mario Bros. U. After completing Stone-Eye Zone, he is first seen fleeing from a Toad House. A Toad will ask the player to catch him. He will run through different levels and the player has one hundred seconds to catch him.
Company: Little Buddy
UPC: 819996013778
SKU: 1377
Type: Plush
Approx. Size: TBA